When It comes to ridding your home or business of bed bugs the use of destructive and dangerous chemicals are no longer necessary. Nashville Bed Bugs is proud to offer the revolutionary Bed Bug Heat treatments – a process that is both a technological and ecological breakthrough in treating partial and entire structures for bed bugs.
How Heat Treatments Work
The Nashville Bed Bugs heat treatments use a simple process with dramatic results.  The science behind our heat treatments is plain and simple; a non-toxic thermal bed bug pest control treatment that works by raising the temperatures of an affected area to a level that is proven to kill bed bugs.  The highest quality heaters and accessories are used to ensure the best treatment is performed.
The steps to a heat treatment are very simple. 
Increase temperatures of the affected area to 140-160 degrees.
We heat treat for 24 hours versus the 6 to 8 hours that other companies heat treat because our research has shown that if we can maintain the kill temperature of 120° or hotter for at least 10 to 15 of those 24 hours, it allows us to penetrate the voids of the walls floors and ceilings, thus reaching kill temperature within a foot of those areas. This prevents this bug from being able to run even further!
We go above and beyond by being able to monitor through state of the art temperature and smoke detection systems.
The Advantages of Heat Treatments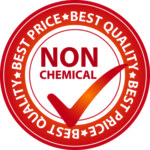 All Natural, Affordable, Non-Toxic, and Eco-friendly
Safe and Effective
Works quickly without the need for multiple treatments for a single problem
Saves money by reducing the number of treatments per bed bug sighting
No need to replace mattresses and furniture.
Rooms are operational within hours after the treatment instead of days or months with traditional treatments.
NBB Professional Service Advantages
ADVANCED HEAT TEMPERATURE PROBES:  When our professional bed bug removal experts do the heat treatment for you we have a sophisticated advanced heat temperature probe system that we monitor from our website that tells us exactly when we have reached the right heat temperature needed to kill bed bugs.  This allows us to complete your professional bedbugs heat treatment in a much faster time frame than our competition.
SINGLE ROOM SERVICE:  We don't require that we heat treat your whole home.  We will typically only treat the rooms where we have found evidence of bed bug activity.  This saves you money and provides affordable treatment.
QUALITY SERVICE:  We are very careful of floors and your house when we do our professional treatments giving you peace of mind that you can trust us with your home while we do the bed bug removal heat treatment.
DISCRETION:  We use discrete unmarked vehicles so your neighbors or guests are not aware of your bed bug problem during our best bed bug removal heat treatment.